Lone Star Land Enhancement
Land Clearing & Forestry Mulching
Commercial Land Clearing
In business, time is money, and a job poorly done is more money. We're a preferred commercial development land clearing company because we know what it takes to get the job done, and it's important to us that we take an approach that meets the individual needs of each client.
Community Land Clearing
Our mulchers make clearing the underbrush and trees on site fast and cost effective. We are able to remove unwanted trees and brush flush to the ground making the grounds easy to access.
Municipal Land Clearing
Unlike other shredders or mowers, our mulching head discharges the debris downward and in line with the mulching machine making it safer to operate near roads or in residential neighborhoods.
Texas State Land Clearing
We have also worked closely with Texas state parks to provide logging clean-up, storm clean-up, clearing for new park construction, and park expansion, as well as reclaim fire breaks.
Munition Site Land Clearing
Lone Star Land Enhancement, Inc. is a fully-insured, bond-ready company providing our industry expertise as well as excellent safety and quality records since 2011. From bid to project completion, our commitment is evident in our exceptional attention to detail, work efficiency, and cost-effectiveness.
Right Of Way Clearing
We utilize our range of purpose and specialty-built machines to meet the challenging demands these projects often entail.
Our operators have been equipped and trained with the latest technology to ensure they stay within the boundaries of every easement project they take on. Whether your project is maintaining or expanding, our company brings high performance and precision to every right-of-way job.
Lone Star Land Enhancement, Inc. offers advanced knowledge in forestry mulching and land clearing – creating a micro-industry that increases land value, promotes natural preservation, and defines efficiency.
With our purpose and specialty-built equipment, as well as knowledgeable and experienced operators, we guarantee exceptional land clearing and tree mulching services with the highest standards.
Call us today to schedule a Site Consultation.
Lone Star Land Enhancement, Inc. remains a preferred vendor and is a fully-insured, bond-ready, 5-Star rated business bringing the best quality site work to increase value and appeal to any buyer.
We employ our full range of purpose and specialty-built equipment and trained operators for maximum efficiency and exceptional results.
Our team is compliant with a variety of safety programs complete with certifications and provides and meets job safety analysis required to start site development promptly.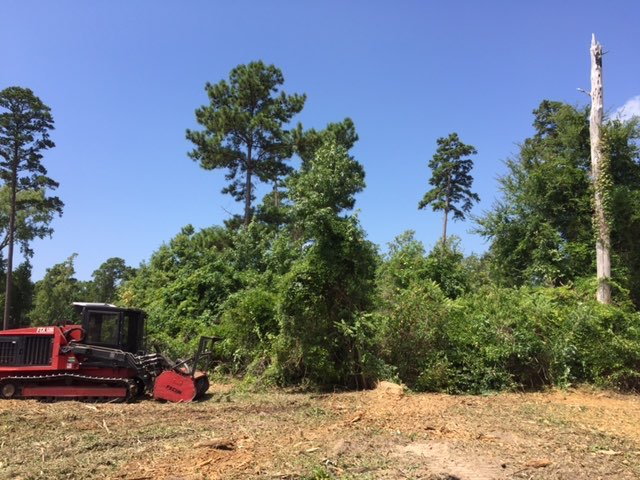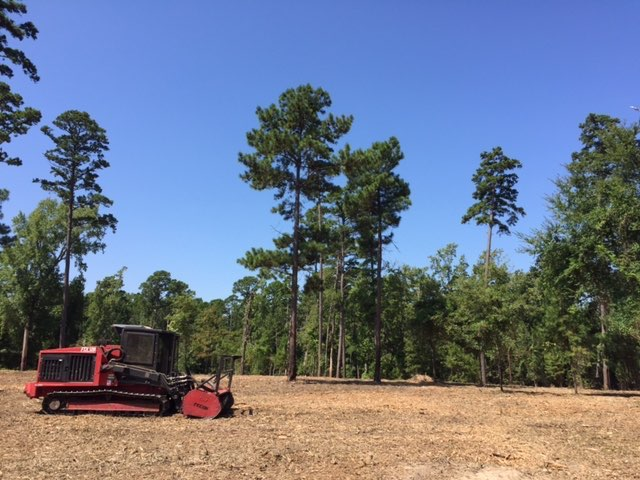 "A Tradition of Excellence."
Service Area
Serving all of East Texas
Mailing Address
P.O. Box 1264
Lindale, TX 75771

"LSLE made a concentrated effort to determine exactly what we wanted to be done and did not stop working until they did everything we asked them to do. I think your land clearing service is excellent. We would certainly use you again because we appreciated your quality work and the manner in which we were treated."

"Got more accomplished than originally thought possible. Talk to Steve Sawyer and let him give you a quote. You will be satisfied."

"The company (Lone Star Land Enhancement, Inc.), from the first telephone call, was professional and courteous. We were very pleased that the operator wasted NO time working for us. Reasonable price, professional employee, showed up as agreed."

"I would recommend LSLE to anyone who wants to get the job done right the first time in a timely fashion. Steve did a totally awesome job. He did exactly what I wanted in less time than I thought was possible. Operator's skill and expertise was extraordinary. Estimates were on target. I received work for every minute that was paid for. God bless him & his family."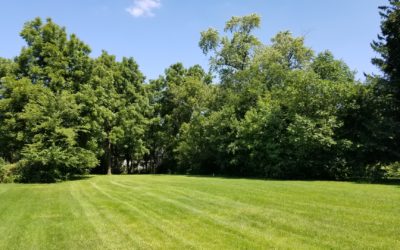 Land preparation is an essential phase of any commercial construction project. As a property developer, your eyes should remain fixed on a better return on your investment-from site design and selection to the construction phase. Maximizing your property value starts by choosing the right land development service.